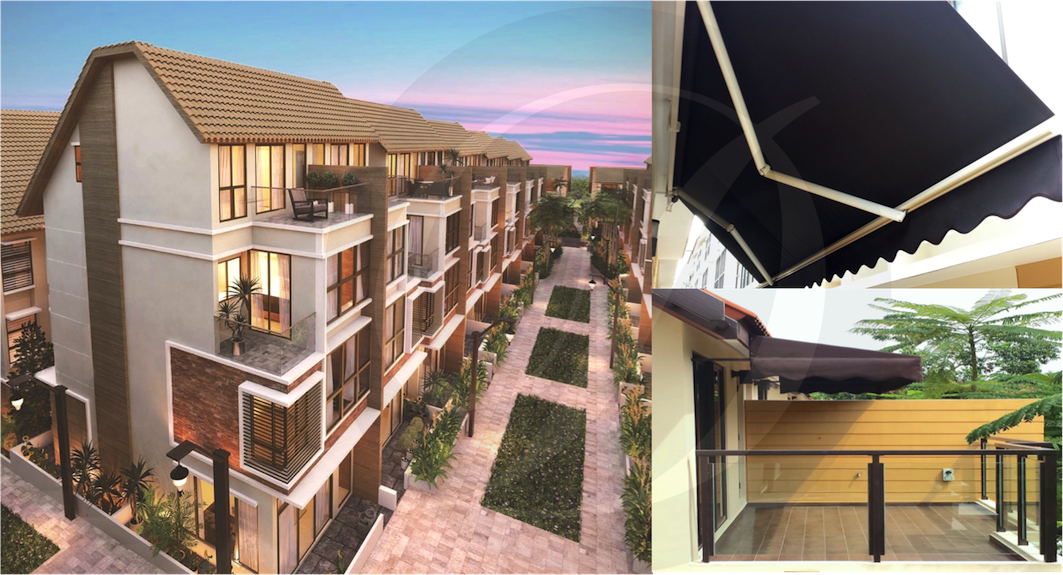 Decorial Customised Shade Project at Holland Road Luxury Cluster House Development (Retractable Awnings + Fixed Canopies)
Parties Involved: Developer, Owners, MCST, Managing Agents
Quality Products for Quality People
This is a luxury cluster house development located in district 10. The entire development comprises a total of 82 prestige cluster house units which are 4-storeys tall. Apart from the exclusive and luxurious resort living experience, the developer wanted to incorporate customised shade solutions for both rain and solar protection for the end-users. Within the past few weeks, we have completed more than 25 units of customised European shades with more to come as per scheduled.
Cost-Effective Premium European Shades
'Decorial Pte Ltd' is proud to be the sole nominated sub-contractor in charge of designing and building all outdoor shades for the development. We have been through product presentations, tender interviews and we are certain that we have been selected not based on lowest pricing nor cheap products but for the quality, elegant and effective one-stop solution that we cater. For the Holland Road Project, we have fine-picked exclusive systems from France, tubular motors from Italy and technical fabrics from Spain.

(Also see: Retractable Awnings, Fabric & Membrane Canopies)
Often Copied, Never Equalled
Upon project award, we can guarantee you the absolute peace of mind. We will help to ensure:
All-rounded coordination amongst all parties involved: Developers, Builders, Architects, Designers & Owners
Fully custom-made: Unit-by-unit measurement, design & build.
CAD drawings to incorporate into building design with artist's impression
Professional advice on all possibilities and weighing of pros and cons
Compliance with regulatory guidelines and submission to various authorities
(Also see: Decorial: Why Us)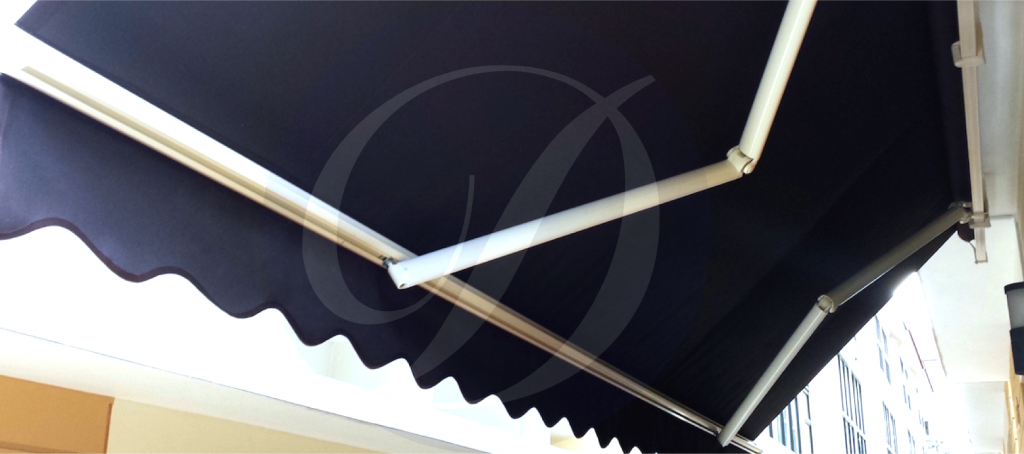 No Lies & No Hidden Costs
We make every cent of the project sum worthwhile with no hidden costs and no sales gimmicks. Though it may be true that our pricing are not always the lowest as compared to other vendors who provide locally manufactured or China systems, we include exceptional after-sales service and free consultation. All our products come with underlying import documents and test certificates.
We prefer not to compromise on quality in return for quantity as we appreciate every customer/client and assume a long-term relationship with our business acquaintances. In addition, our quality shade solutions are fully imported from Europe and can last even up to 20 years or more with proven track records.
Call us at +65 6742 4221 or email us at [email protected] today to enquire on our range of Decorial European shade solutions.